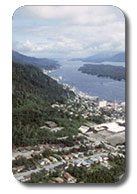 Welcome to Alaska Car Rental, a local family owned business. We have been serving the car rental needs of Ketchikan since 1979.
Visiting Alaska's 1st City? Our friendly staff will do more than put you in a vehicle - we can help point out local attractions, suggest restaurants and accommodations.
Fast and friendly customer service is our highest priority. This is our commitment to customer satisfaction.
Two Ketchikan Locations (West End & Airport) are conveniently open 7 days a week.
Arriving or departing at an odd hour? Talk with our staff, we'd be happy to make arrangements to accommodate your travel plans.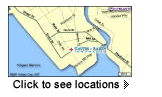 Whether renting an economy car or a SUV, experience the difference with Alaska Car Rental and enjoy big savings. Make us your preferred car rental agency.